Staff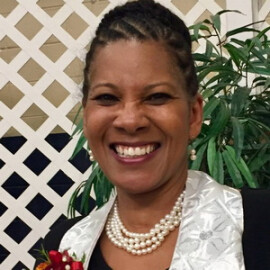 Rev. British Hyrams
Associate Pastor
Rev. British Hyrams was installed as Associate Pastor at Central Steele Creek in September 2017. She grew up in Chicago, IL and the surrounding suburbs. British graduated from Purdue University with a Bachelor of Science in Industrial Engineering and spent most of her professional life working in hospital Information Technology (IT) as a project manager and teaching math at the community college level.
After years of church membership, being ordained as a deacon (UCC), and in the midst of raising her family, British entered Union Presbyterian Seminary – Charlotte Campus. She graduated in 2016 with a Master of Divinity and a Master of Arts in Christian Education. British is a community volunteer and enjoys gospel music, reading, movies, fitness and travel.
British is married to Kevin. They have shared twenty-eight years of matrimony and have three young adult children.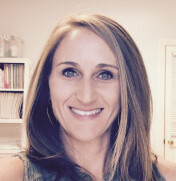 JoAnna Harrigan
Director, Central Steele Creek Preschool
To visit the Central Steele Creek Preschool website click here: https://centralsteelecreekpreschool.shutterfly.com/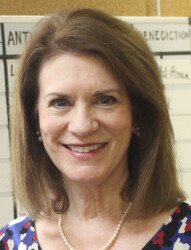 Sheila Fetner
Music Director
I am a graduate of East Carolina University with a Master of Music in Vocal Performance. While studying there, I was also a Graduate Teaching Fellow in the School of Music. I have taught choral music in the Charlotte Meckenburg School System and the University of North Carolina at Wilmington. My musical background includes private voice and piano teaching, directing musicals, performing in opera and concert performances, and adjudicating choral competitions. I have been the Director of Music at Central since 1998.

Tom Schmutzler
Associate Director of Music
I am a graduate of Westminster Choir College in Princeton, New Jersey, and Hartt School of Music, University of Hartford. I have been a church organist since age 15 and the organist at Central since 2006. I compose and have composed many church works for organ and/or choir, as well as music for jazz and ensembles. I am active as a jazz pianist and am the pianist for the Lake Norman Big Band. I live in South Charlotte.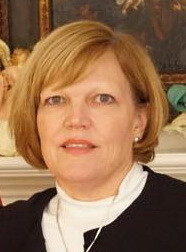 Allyson Haenlein
Administrative Assistant
Allyson grew up in Charlotte and has been an active Presbyterian all her life. Allyson received her Bachelor's Degree at the University of Delaware where she met her husband of 30 years, Walter. They have four children. Allyson's varied work career consists of office management, being a full time mom, and teaching preschool. She is excited to be on staff at Central Steele Creek!
John Granger
Custodian
John joined the staff of Central in December 2015. John is a Charlotte native, he is married with four children and loves to play golf. John is a member of Parkwood CME Church.