Mission Projects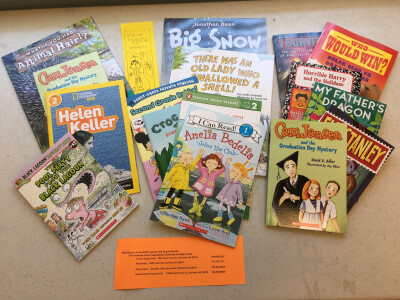 "Read to Achieve" Books
In support of students in the seven Steele Creek area elementary schools, Steele Creek at Pleasant Hill, McClintock, Mt. Olive and Central Steele Creek Presbyterian Churches joined together to provide several reading books to each of 404 children. These books were given to rising 2nd, 3rd , and 4th grade students who will participate in the "Read to Achieve" summer program to strengthen their reading ability. The principals, teachers and staff at the seven elementary schools are very appreciative of our support . One literacy facilitator wrote: "Thank you so much for supporting our school. The book bags were beautiful and our students absolutely loved receiving them! ″
Thank you to the many volunteers from Central who participated in organizing the books by grade level, assembling the book bags, and delivering them to the schools.
Please contact Jeanne Smith for more information on how you can help. Email , or call 704-588-1665.

Room in the Inn
Each Monday, December through the end of March, as an outreach to the greater Charlotte community, Central opens our facilities to fifteen homeless men who are selected by Charlotte's Urban Ministry Center. We do this in cooperation with three other Steele Creek area churches, each acting as host for one month using Central's Family Life Center. The men are given two good meals, dinner on Monday evening and breakfast on Tuesday morning, an opportunity to shower and have their clothing washed, and a comfortable, warm, and safe place to sleep for the night. This act is in compliance with Jesus' commandment to take care of the poor and outcast, for they will always be with us. http://www.urbanministrycenter.org/

Dare to Care
August thru June—provide a weekend's worth of food every weekend for elementary school students who have been identified as high risk for hunger.

Loaves & Fishes
All year long—each month we have a target grocery item, and deliver the collections. http://www.loavesandfishes.org/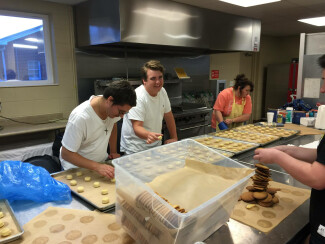 Cookies for Kairos
March and November—provide seventy dozen or more fresh cookies for inmates as part of a weekend retreat to help them grow in their faith. http://www.kairosnc.org/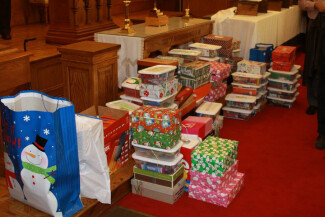 Operation Christmas Child
October thru late November—provide shoe boxes, flyers, and deliver to the center. http://www.samaritanspurse.org