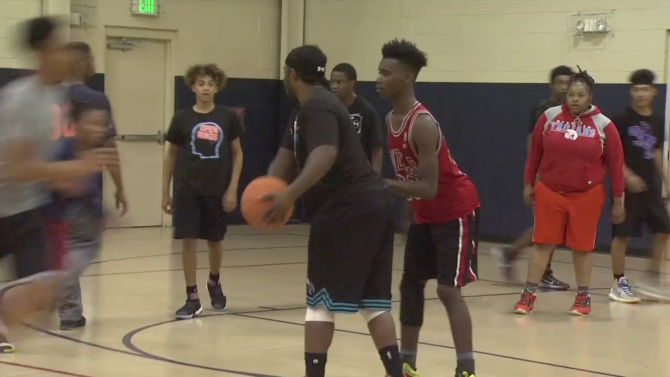 The Basketball Ministry is a welcoming, open-door ministry for individuals starting at age thirteen (13) and up. The gym doors open each Tuesday at 6:00 p.m. and we conclude at 8:00 p.m. Adult volunteers oversee the scheduling and overall management of the games.
We foster an inclusive environment where males and females engage in friendly competition as well as learn the benefits of teamwork. The games take place in a casual setting where every player participates in at least one game, but typically more. We advocate and develop relationships based on love, trust, mutual respect and, with God's Grace, our ministry continues to flourish.
Our outreach community programs are open to any individual regardless of race, color, religion, and/or sexual orientation. We pray that you will join us!