Faith Seeking Understanding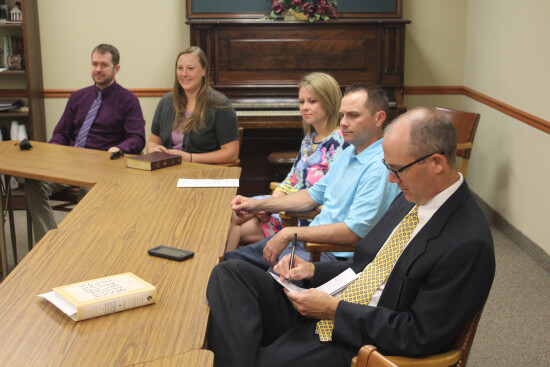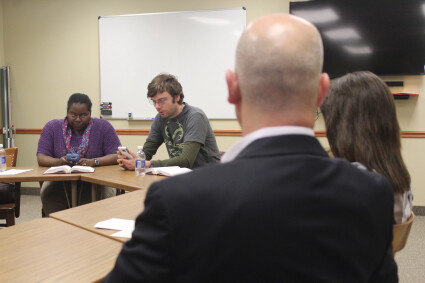 The Faith Seeking Understanding Sunday School Class (FSU) is a class for busy adults who desire to grow in their faith.
In today's world, it is more important than ever for Christians to know what they believe and why they believe it. We are bombarded daily by television and all kinds of media, each vying for our time and attention. We are busier than ever, more tired than ever, and let's face it--we never seem to have enough time or enough energy!
However, we make time for faith! We study Scripture together, we pray together, we seek to understand how faith is supposed to look in our everyday lives. We use The Wired Word, The Thoughtful Christian, and videos by contemporary teachers like Andy Stanley, as we dig into Biblical principles that affect how we view our world and current issues, and we discuss how we are called to activate our faith in every aspect of our lives. We are busy--families, jobs, businesses, ministries, etc--but we take time for strengthening our faith and encouraging one another in the Christian life. Room 300

The Mighty Acts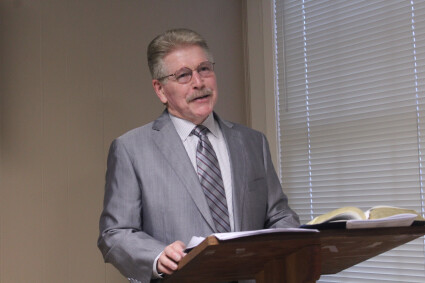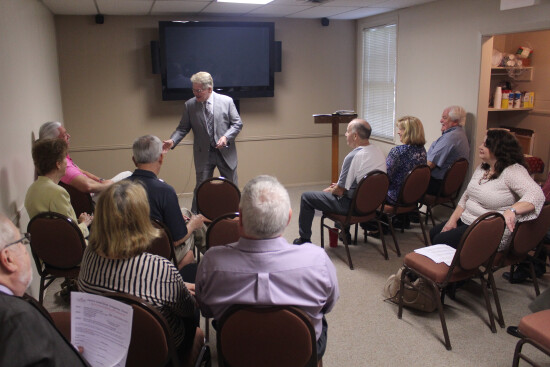 The Mighty Acts Sunday School Class offers a relaxed environment with a group of wonderful people. We study scripture together and strive to apply lessons learned each Sunday to our everyday lives. Within the class there are many small discussion groups for exchanging thoughts and ideas as well as getting to know each other. A large wide screen TV with surround sound is used to view DVD videos by Andy Stanley, Rick Warren, Adam Hamilton and other well known presenters of the Bible. Room 9
Dean Bassett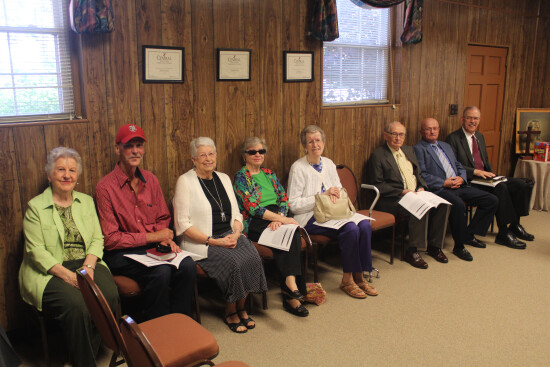 This class is composed of men and women of all ages, couples and singles. We study The Present Word curriculum. Teachers are rotated on a monthly basis. Room 13
The Living Word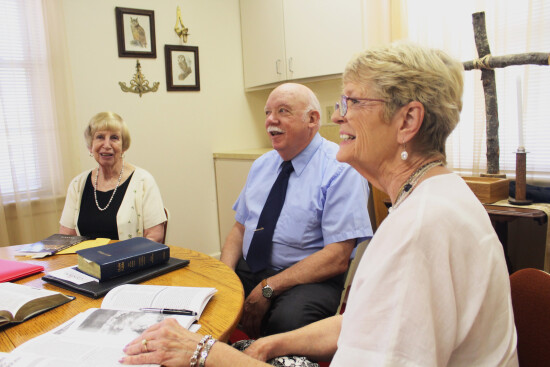 This small group of men and women is Bible-centered and friendly. Our class just finished reading the entire Bible and talking about new and old reactions to familiar stories and about surprises to the unfamiliar. Currently, we are undertaking another walk through the Bible using the series Journey Through the Bible as our guide and source material. Teaching is done on a rotational basis. Next to Library
The New Covenant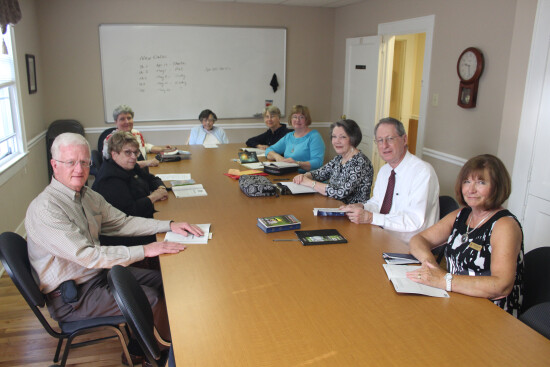 The New Covenant Sunday School Class is a warm, caring group of adults who come together each Sunday morning for a comprehensive exploration of Bible study and Christian faith. The weekly stand-alone lessons and round-table discussions are facilitated by class members on a rotating basis and frequently delve into contemporary issues viewed from a variety of Christian perspectives. Fellowship and participation in church and class missions are also important components in our Christian response to God's word and purpose in our lives. Room 10